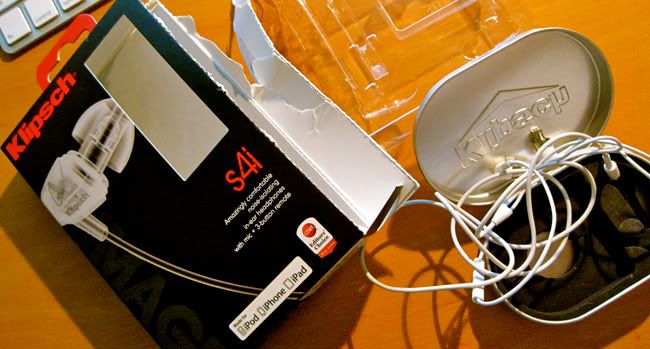 For a while now I've been doing a lot of research on some quality in-ear headphones and finally decided on the
Klipsch S4i
. Did a little scouring around local flyers and
Future Shop
was coincidentally having a $20 off sale on those exact headphones. Perfecto. Off I went to Future Shop late one evening after work, just in time before closing, and left a happy camper excited to try out my new babies. The first thing I did when I got home was test them out. But hey...
these don't look like Klipsch earphones?! Actually, they're APPLE earphones, AND they're broken!
Believe me, I was livid. And the first logical thing for me to do? Tweet, of course.

Within ten minutes,
@FS_Connect
responds to my tweet with an apology and a resolution.
Amazing.
As a huge believer in social media and good customer service, I was very pleased with the exceptionally speedy reply. Today, I took it back to a store and when explaining to them the issue, the two CS reps looked at me with great skepticism. They eventually told me to go back to the store I purchased them from as they'll be able to help me. FINE. My friend and I were already annoyed with the attitude they had towards us (absolutely no apologies, sympathy, or friendliness even), but we de-railed our afternoon plans and made yet another pitstop. The
Heartland Centre, Mississauga
location was even worse. Again, a series of judging looks, questioning, and ultimately, no dice. On their end, I
do
understand that they have no way of proving that
I
wasn't the headphone-switching culprit, but shit. How frustrating is it on my end, to firstly receive the wrong product, and secondly, be accused of switching the product?!
These headphones cost a little over $100. To me, it's a good chunk to pay for headphones, but tacking on the hassle of dealing with this situation, the gas money accumulated from driving from location to location, and not to mention
TIME
, it should be a lot less significant of an issue for Future Shop. What's a bill to them? To a company that sells big ticket items on a daily basis? Here's a thought; let the customer exchange the headphones to the proper pair, let me be on my merry way, and deal with it internally afterwards. But nope. Now I'm awaiting a reply from the head office before being able to proceed with further steps. Time is precious and with this situation, time is well wasted.
Have you had negative experiences with Future Shop before? I'd like to hear them.
And being completely objective, if you think I'm being unreasonable, I'd also like to hear your reasoning.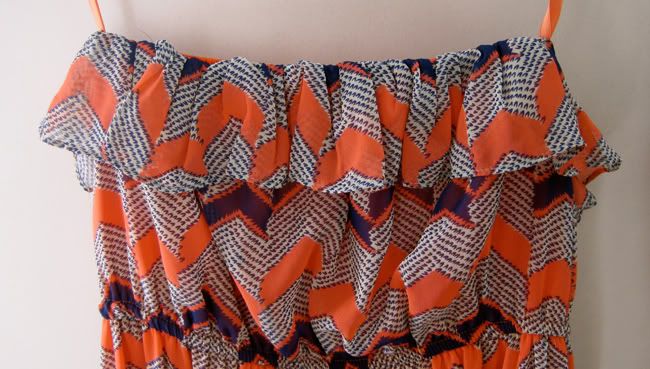 On an entirely irrelevant note, I recently bought this super fun and bright maxi dress from
BCBG
. :) Too bad summer's ending soon.