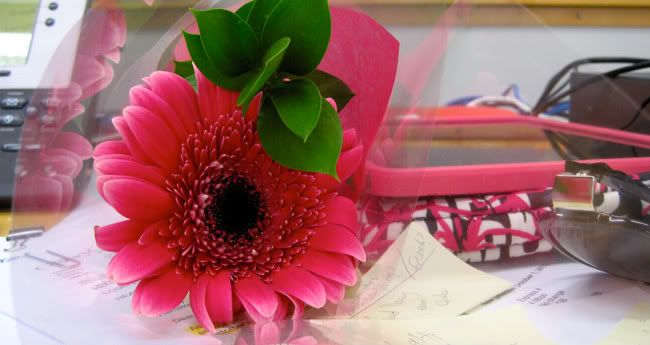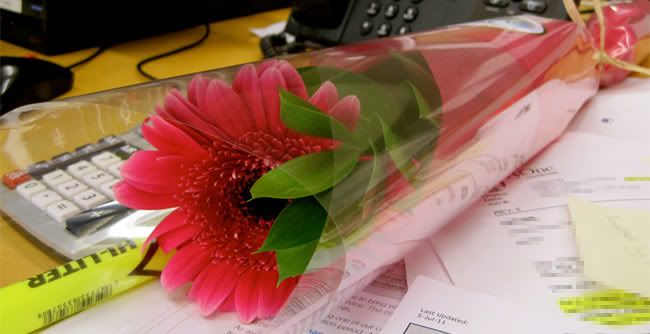 For a couple days, my boss wasn't able to come into work for personal reasons, and unintentionally left a high profile project in my hands. Was I confused at first? Definitely. Worried? A little. But with the help of another supervisor, we were able to pull it together and kept things rolling until she returned. And when she did come back to work, she brought me a gerber daisy as a thank you. So unnecessary, but I really did appreciate it. And that's not to say that I need to be bribed with flowers to get work done; I think I'm pretty hardworking by nature, but to know that someone appreciates what you do... that's invaluable.
On a completely irrelevant note, while my family is in Vancouver for the week, I've been eating out way too frequently. Last week, I had a
Summerlicious
lunch at
259 Host
with my friends Aaron and Cydon, half-priced wings at
Gabby's
with Joey, after work drinks and dinner at
Elephant and Castle
with Rach... to name a few. To say the least, I miss my parents, my brother, and home cooked meals! Not to mention that I'm extremely jealous they're enjoying a scenic vacation in the West coast while I'm melting in the Toronto heat.