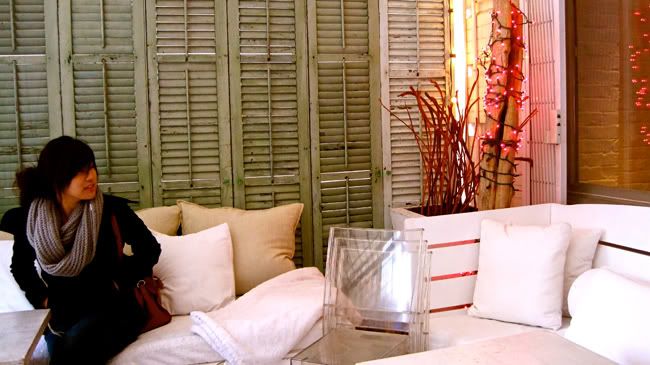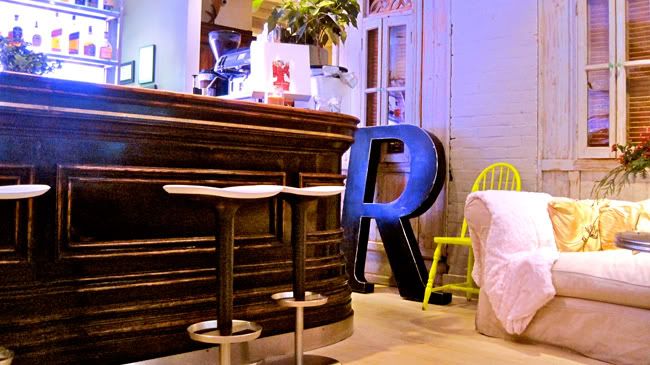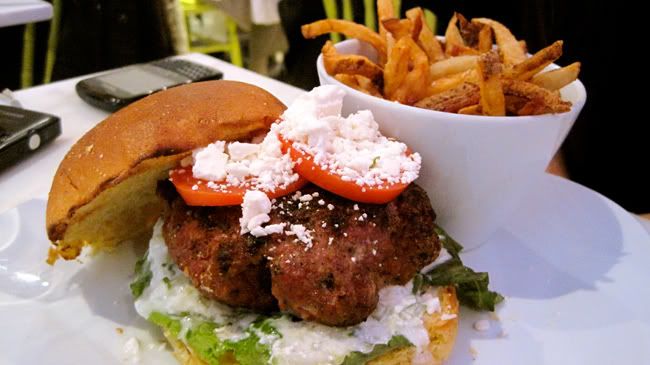 My friend Joanne (who recently started a food blog-- check out
Foodie Roll!
) and I are both so indecisive that we took over two hours the night before deciding where we wanted to go for lunch the next day. With so many interesting options downtown Toronto, it was nearly impossible for us to pick. We eventually settled on trying something new at
Wish in Toronto
at Yonge and Bloor.
From the get go, we admired the cute little covered patio outside, which would have been perfect for a Summer's day. Wish, both a cafe and bar, is quite small, but has a quaint and unique atmosphere with really interesting artifacts and decor scattered across the dining area. From the menu, both Joey and I were drawn to the burgers and tried out the turkey avocado and lamb and goat cheese burgers. While they were definitely not the most enticing or unique items on the menu, we were quite satisfied with our meal that was filling and delicious. I've heard great things about weekend brunch at Wish, so I definitely have intentions of making another visit there, especially in the Summer so I can also enjoy the lovely patio!