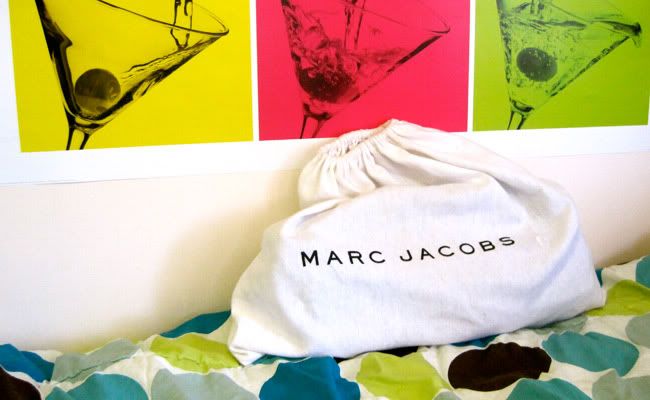 What could possibly be inside the dust bag...
REVEAL SOON!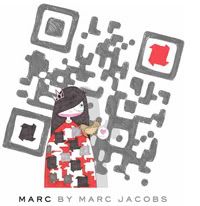 Has anyone seen this hand drawn
QR code
for Marc Jacobs? For those who aren't familiar, QR codes can be scanned with barcode readers on smartphones and typically lead to text information or a redirect to a mobile-optimized site. I for one am a huge advocate of QR technology and see the practice becoming more popular once businesses see the value in them and learn how to use them effectively. This QR code for Marc Jacobs is absolutely adorable and extremely unusual in design, so I doubted if a scanner would even be able to read the code. I was wrong. The scanner on my Blackberry picked it up instantly, but it unfortunately didn't lead to
anything
. Huge disappointment! Marc Jacobs definitely has the potential to launch a unique interactive campaign, or at the least, a mobile site, alongside this creative QR code. Hopefully that's something they're working on.
I'm curious: Are QR codes used in your area? Do you have a QR scanner on your phone? Do you think this technology will last, or is it merely a passing trend?