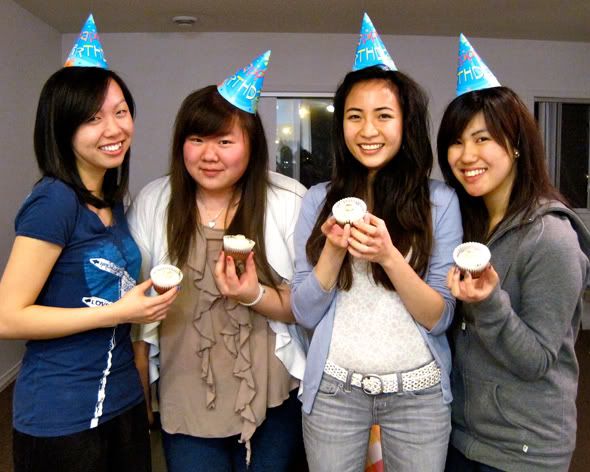 Making red velvet cupcakes with the girls!



Rach and Pris worked on the cake while Jo and I worked on the icing, but we failed so miserably, they re-did it for us. HA!



Finished product :) Red velvet cupcakes with cream cheese frosting.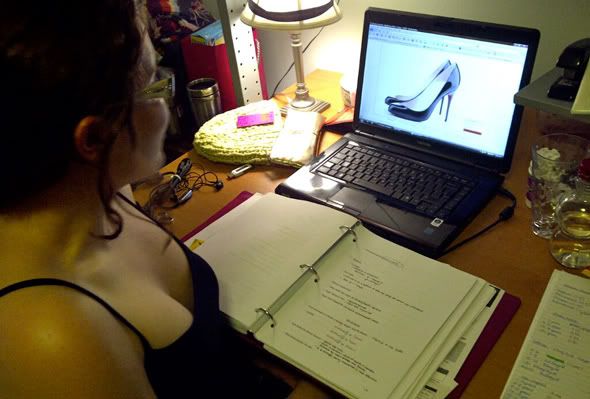 This is how my roomie studies. By looking at a pair of Louboutins in the background... hahaha.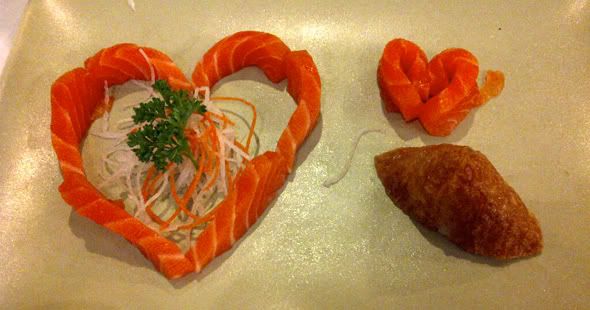 Teeheeee... aw. :)



Fro yo runs in the middle of the night will be the death of me.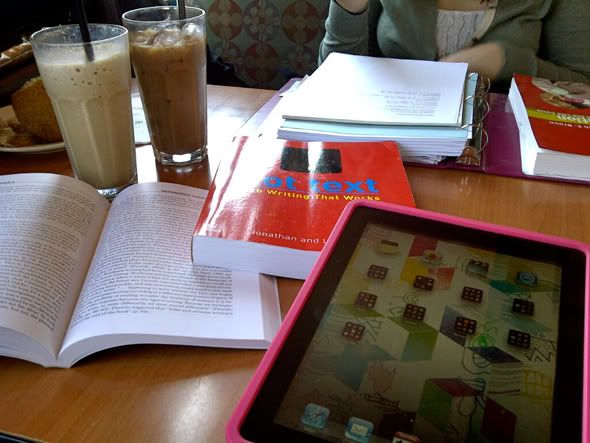 Exam studying at William's.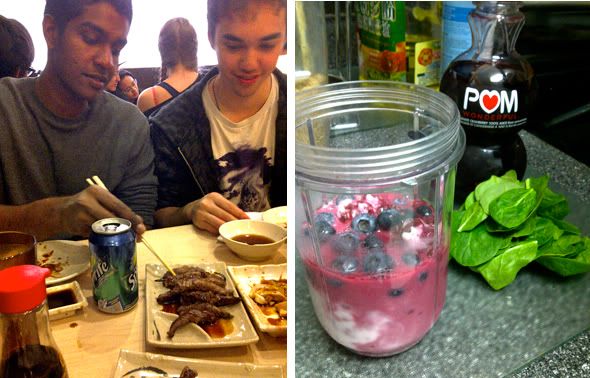 Stuffing our faces at AYCE sushi and then having spinach-smoothies (ewwwy) for dinner.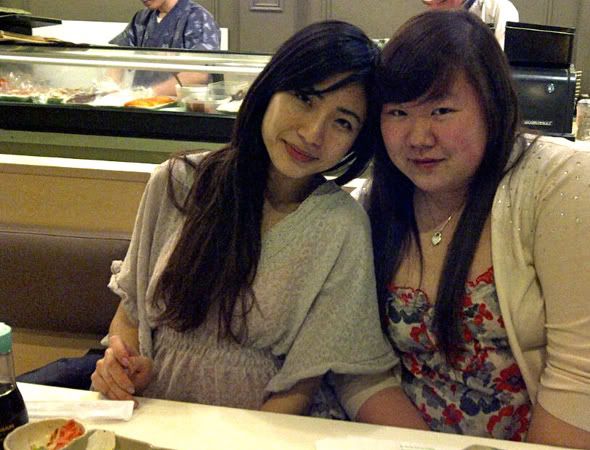 Rachie ♥



Trying a new pizza joint with Nicks.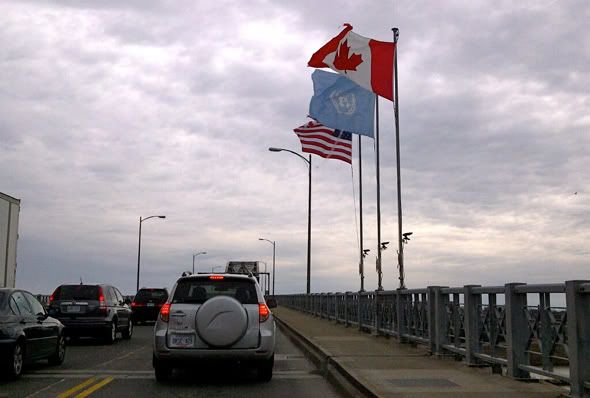 Spent the long weekend in Pennsylvania/Buffalo. The wait to get to the States took freakin' THREE HOURS. It was ridiculous.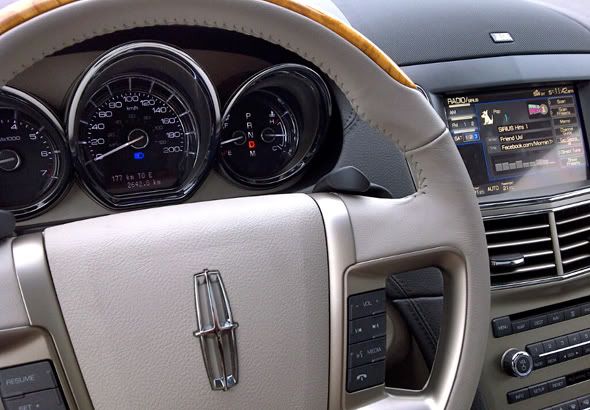 At least the ride was comfy... :)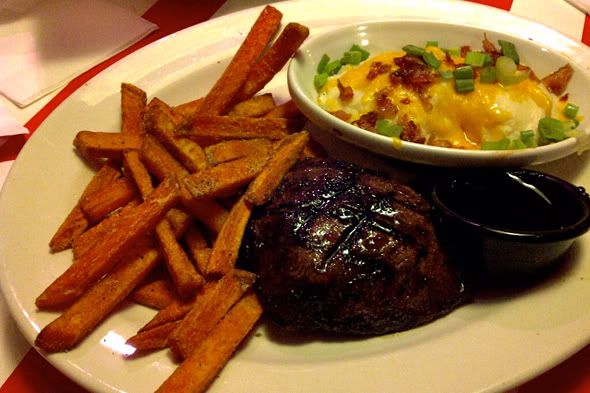 My favourite Jack Daniels steak at TGI Friday's!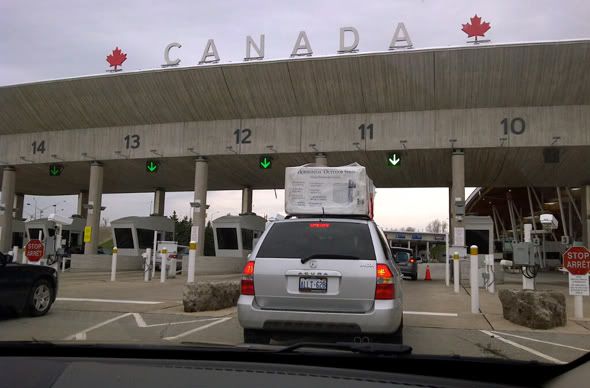 Luckily on the way back, the line wasn't so long. :)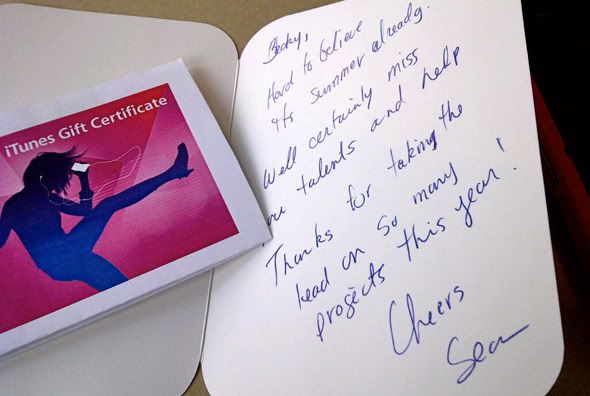 On the last day of work, my boss got me a thank you card and an iTunes gift card. So nice of him.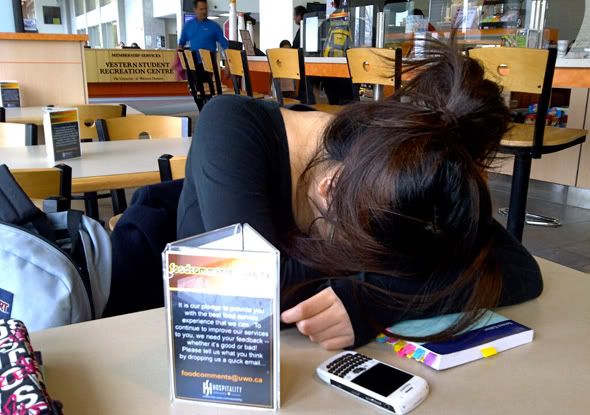 Studying? Oh, I meant, napping.



I had a job interview here. More on this later, but it was rainy and gross out. :(



Giant ice cream sundaes with Alex!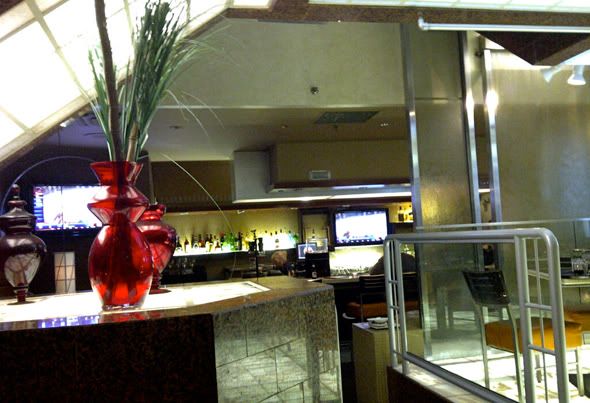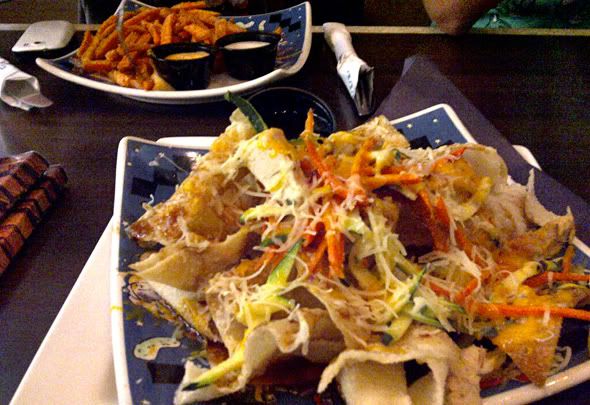 We waited forever to get our food at Pickle Barrel. The service SUCKED.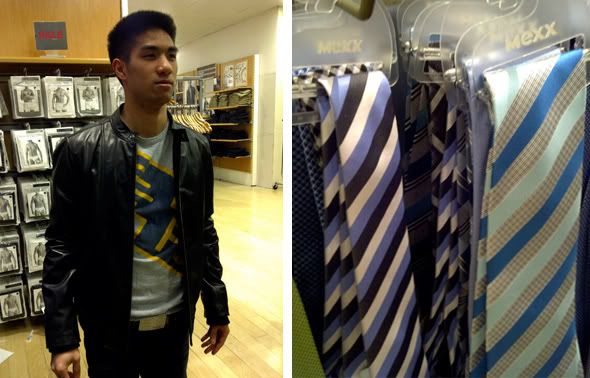 Leather jackets and Mexx ties with Kel.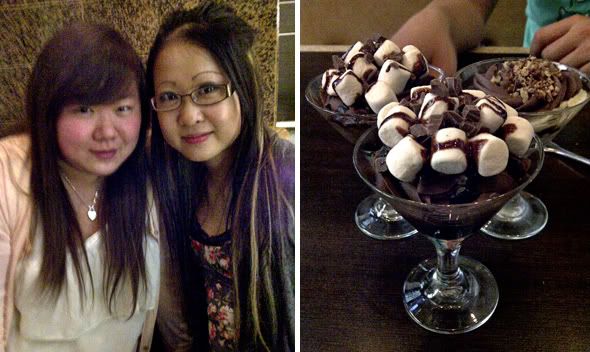 Desserts and best friendssss :)

33 Comments - Click Here To View (Livejournal)