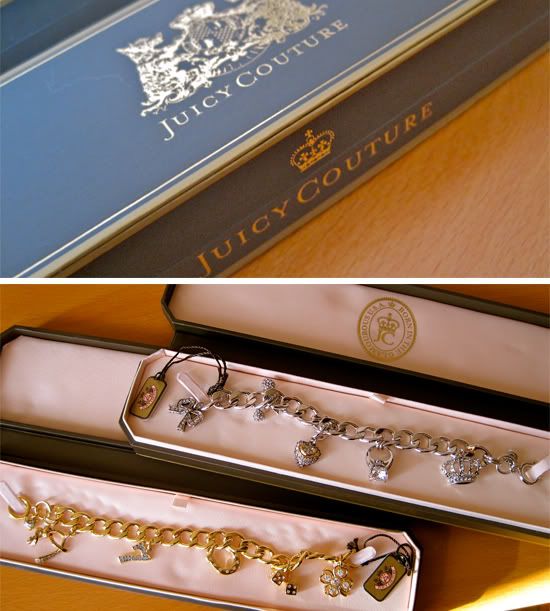 I.
Got matching Juicy charm bracelets with Freda last month! Mine is the silver one and I love it because it has the cutest charms:
crown, diamond ring, Juicy icon heart, cherries, and a bow
. It's a bit heavy, so it's not an 'everyday' bracelet, but I still think it's cute nonetheless.
II.
After realizing that I spent a whopping
$1700+
last month on personal expenses (not including rent or bills,
wtf
), I've been watching my expenses
like a hawk
this month. I've made a conscious effort to not buy anything unnecessary and to not indulge in materialistic purchases that I
do not need
. And the result? In the month of January, I spent a little under
$500-- including $150 worth of textbooks!
This is a huge deal for me because I don't think I've spent this little in...
years
, to be honest, but when I told my friends (the boys, in particular), they still think it's a ridiculous amount to be spending. It's a start, though. My friends are all very supportive and it's cute how they're all trying to help me with my
"spending problem"
. :)
SO, I'm curious! Roughly how much money do you spend in a month?III.
I worked the recruitment event for Schulich this weekend and had to get up at
5AM
these past two days, so needless to say...
I'm exhausted!
This is the kind of exhaustion I love feeling, though. I'm gettin' shit done and making money while having a good time-- I really can't complain.
39 Comments - Click Here To View (Livejournal)