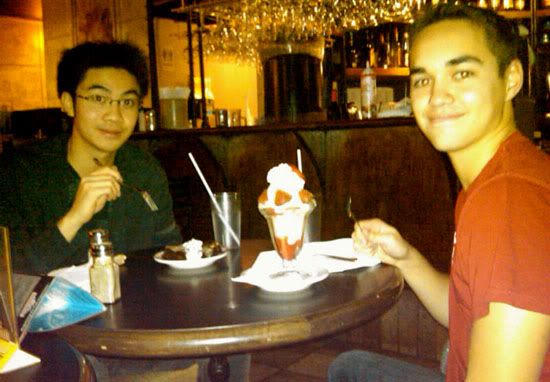 Went to Symposium for dessert with Freda, Jeff, and Allen. I'm so sick of their dessert now. I had red velvet cake, which was really good, but wayyy too rich and filling.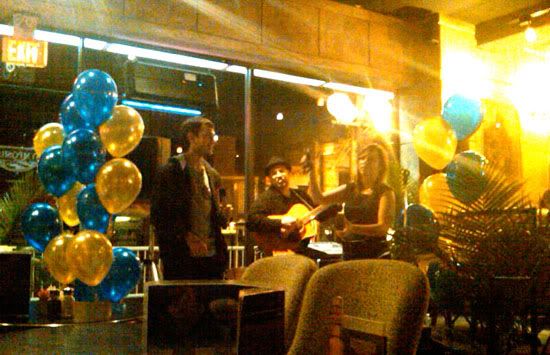 Don't get me wrong, I LOVE coffeehouse nights and live music, but this girl was so loud absolutely NO ONE was able to carry a conversation. We went to have a conversation over dessert and ended up having to shout at each other. It was really frustrating.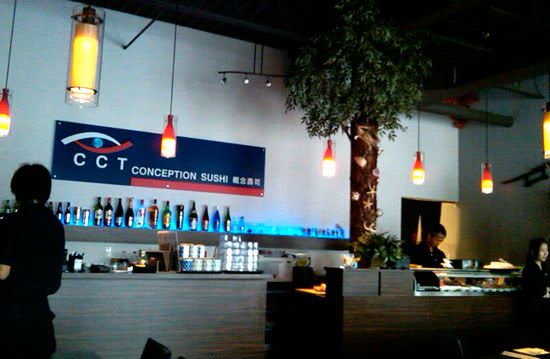 We tried out a new sushi place called "Conception" and I didn't enjoy it at all!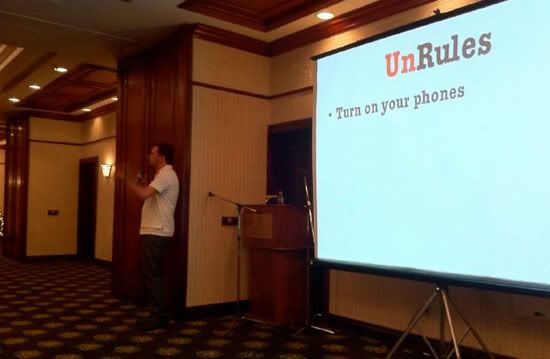 I went to the UnMarketing book tour at the Delta Armouries with my coworker (my boss was originally supposed to go but he couldn't make it and gave me his ticket) and it was awesome. Scott was hilarious and the whole night was full of networking. I was very noticeably the youngest person there, but somehow that made everyone want to talk to me... haha. It was a good networking session! Almost the entire design/social media/digital ad community of London was there and it was nice to meet so many industry professionals.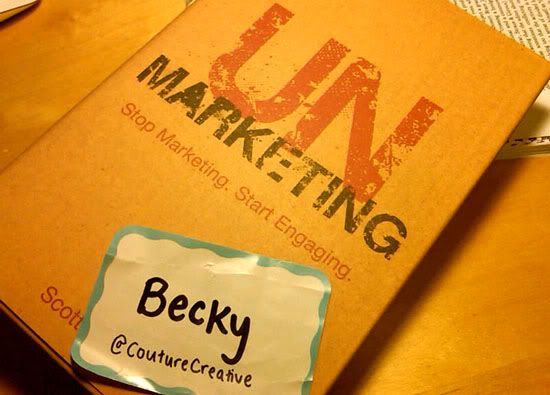 I got my book signed :) and that was my name tag, haha. Haven't read the book yet, but I plan to after exams are over with!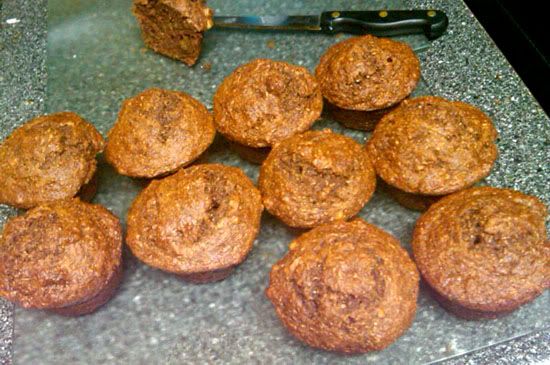 Nicky made us whole wheat banana flax seed muffins. They tasted... healthy.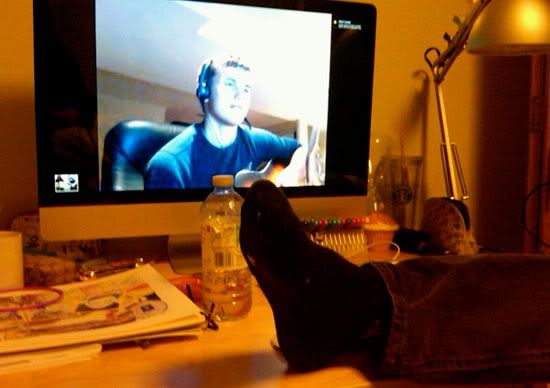 Skype sing-a-long sessions with Alex... and Allen (his foot).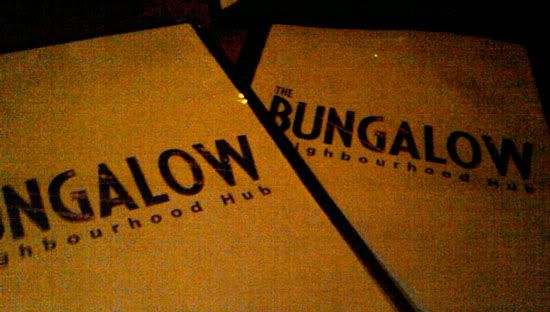 We found this hidden gem in a residential area on the corner of Richmond and Waterloo St. It's the cutest little restaurant ever. I'm sure it's going to start becoming one of our regulars.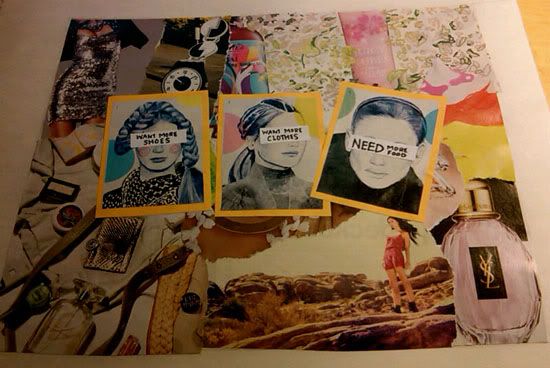 My collage on consumerism. I have to admit I didn't spend very much time on it, and it clearly showed in my critique. My prof took one glance at it and told me it was "too obvious". MEHHHH. ONE MORE WEEK OF THIS DREADED ART CLASS AND I'M DONE.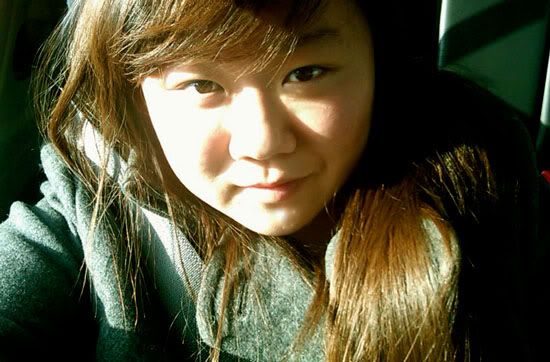 Brrrrr... it suddenly got really cold. Time to whip out the winter gear!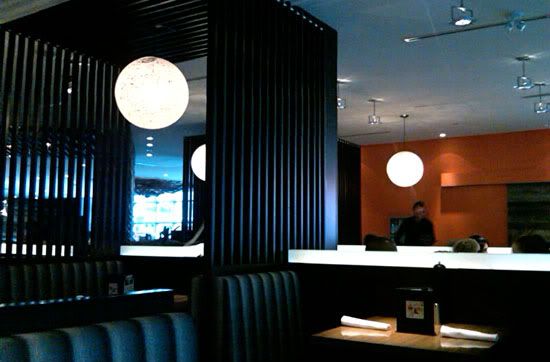 Saturday brunch at Milestone's with the girlfriendsss ♥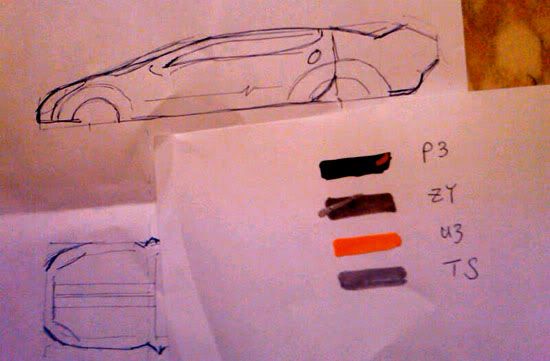 My brother brought home this block of wood and told my dad to carve it into a car for his Cub scouts. Apparently it's a "contest", which I actually think is really dumb because it's supposed to be a "father-son" project, but in carving a car, what can a kid do anyways? My dad clearly took this way too seriously, drew sketches, paint swatches... but that's my dad for ya. He even went as far as taking some real car paint from work.



Dinner and catch up time with daddy over thai food.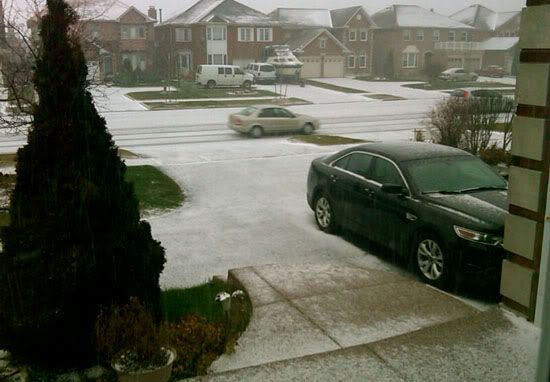 First snowfall this year! (Well, that I've witnessed anyways) The snow just came down hard out of no where, but it melted by the end of the night. What's going on this year!?



Dinner with Livia <3 She may be tiny but she has a big appetite!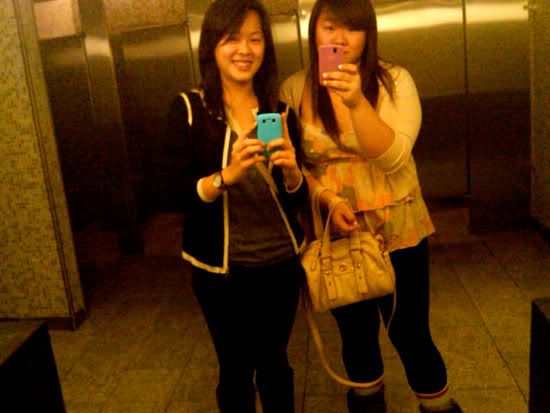 Hilton Toronto washroom... lol.



The Eaton's Centre was absolutely packed this weekend, it was ridiculous!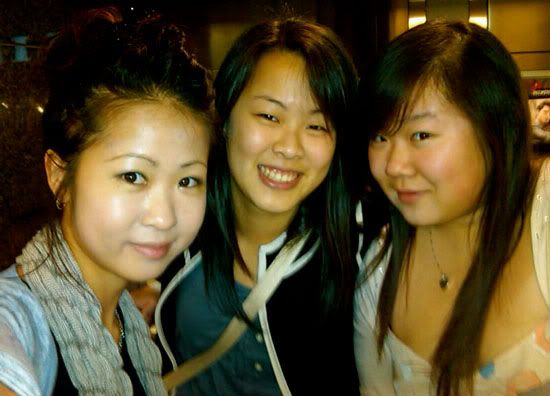 Shopping with the girls before meeting up with the guys for dinner.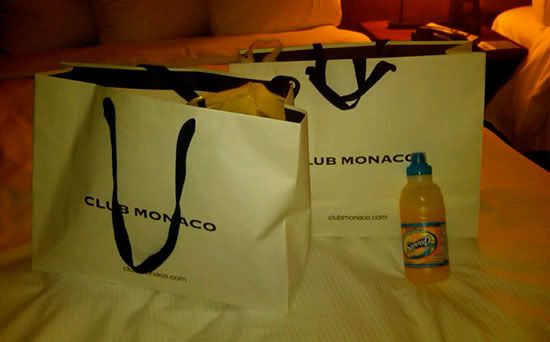 My paycheques go straight to Club Monaco, but how can I resist? :P And Sunny D is the best cure for thirst after a long day of shopping!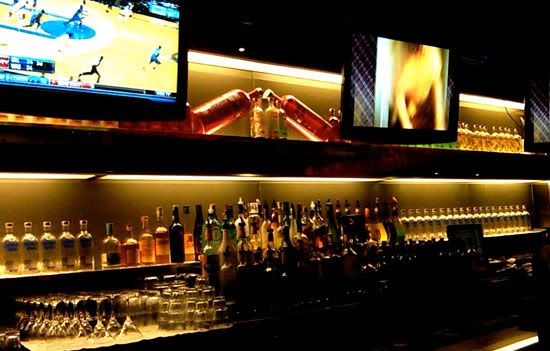 ... Bar timeeee. (My drinks were naaaasty though!)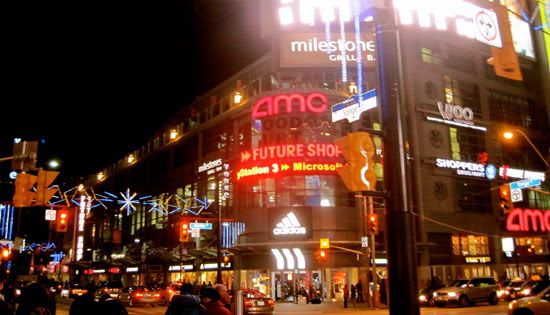 Yonge-Dundas at night. Pretty lights as always.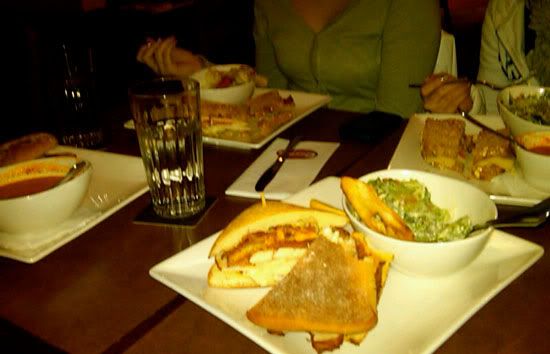 Goodbye lunch before heading back to London again. We ate out so many times this weekend I feel so sick from it! My stacker sandwich from Casey's was so so delicious though.

19 Comments - Click Here To View (Livejournal)